I will help you successfully establish breastfeeding!
I am an Advanced Practice Nurse/International Board Certified Lactation Consultant (IBCLC) providing non-judgmental lactation services based on current research.
Breastfeeding may be the best way to feed your baby

but without proper advice, it can be difficult.
It's not always easy to breastfeed. You may have trouble getting started or maintaining a healthy breastfeeding routine.

Trouble Latching

Fussy or Sleepy Baby

Pain & Discomfort

Milk Supply Issues
I will help you reach your breastfeeding goals by providing compassionate lactation services that fits into your busy schedule. Advanced Practice Nurse/International Board Certified Lactation Consultant (IBCLC) who has helped hundreds of women successfully breastfeed their babies in the comfort of their own homes for over 20 years. Let me help you achieve your personal breastfeeding goals today!
Some kind words from moms that I've worked with to help figure out their breastfeeding journey. 
Carol was an incredible resource as a first time mom embarking on my breastfeeding journey. I received support while at the hospital but was totally overwhelmed when feeding at home. Thankfully Carol responded very quickly the same day I reached out for her to come to our house for support. After a couple of weeks I felt I was still struggling with one side in particular and Carol was able to come back to practice and re-teach me an appropriate latch. She also taught me how to use my pump. Our baby is now almost 2 months old and what was once causing me so much emotional turmoil is now my favorite part of the day to feed her. So grateful for the support and knowledge that Carol was able to provide us in the comfort of our own home, I'm not sure I would have been able to continue breastfeeding without Carols guidance.
My midwife practice recommended Carol to me and I'm so thankful they did! After having my first child, we had some concerns about his latch and if he was getting enough milk while breastfeeding. Because my son was born over the 4th of July weekend, we weren't able to get in right away to see her, however she quickly got us a hospital grade breast pump within a few days and was there to text or talk on the phone to answer any questions I had until we could see her for an appointment. I had two appointments with Carol and each time it felt as if we had known each other for a long time. She made us feel comfortable and at ease right away, answered all of our questions, and was extremely knowledgeable without coming across as condescending. Carol was also a great support when we discovered our son had several oral ties. She quickly recommended us to someone and we were able to get things taken care of in order to improve my sons ability to breastfeed. As a new mom, I have so appreciated Carol's expertise, patience and all around general kindness. She has been a joy to work with and has been a huge help in my breastfeeding journey. Would highly recommend her, she's a gem!!
Dr. Carol is truly gifted! She is both extremely professional and personable. I was referred to Dr. Carol by several friends who had breastfeeding and nursing success all because of her expertise and guidance. With Dr. Carol, I've come to learn that you can count on personalization and her vested interest. Each breastfeeding journey is so unique, which is why it is so important that you have an IBCLC like Dr. Carol. She is there to guide and collaborate with you, no matter what. Dr. Carol is both innovative and engaging! She will persevere with you and customize a breastfeeding plan that works for both you and your LO. I am so fortunate that Dr. Carol was there to guide me along my breastfeeding journey. I already know that for any future babies that come our way, Dr. Carol will definitely be a part of my postpartum success team.
I worked with Carol for all three of my babies, and if I have another one, I already know that I'm going to call her! I also took her prenatal breastfeeding class -- which is where she debunked many myths about breastfeeding (like how it shouldn't hurt!) and the importance of getting help right away (no need to "grin and bear it"). Carol is extremely well-informed and educated. She knows the research behind what she teaches and her passion for breastfeeding is evident! She provides compassionate and practical advice every step of the way! For each of my births, she responded quickly which was of utter importance to establish a solid foundation for breastfeeding. She was able to help me establish good latches with all three of my babies, problem solve my difficulties, and provide much needed support, encouragement, and advice. She knows the ins and outs of breastfeeding, including pumping! Carol is trustworthy, kind, knowledgeable, and the best in the biz!
Can't say enough great things about Dr. Carol! I took her breastfeeding class (which is great!) prior to having our first baby, but nothing can replace the hands-on, one-on-one support that comes with her lactation services. Carol was there the morning after I gave birth, and without that immediate intervention I don't think I would have stuck with breastfeeding! She offers practical advice without being pushy or judgemental - she didn't put any additional pressure on me and was just there to help me figure it out. She continued to support us and was even available by phone when I needed to discuss some symptoms. Every mom should have support with breastfeeding - it's not easy! - so I highly recommend her services!
A decade of helping moms who wish to breastfeed receive accurate, evidence-based "how-to" information for their success.
My clients keep coming back to me because they know my goal is to support their journey and create a positive experience.
I have a Doctor of Nursing Practice, Advanced Practice Nurse & Registered Nurse and I'm IBCLC certified.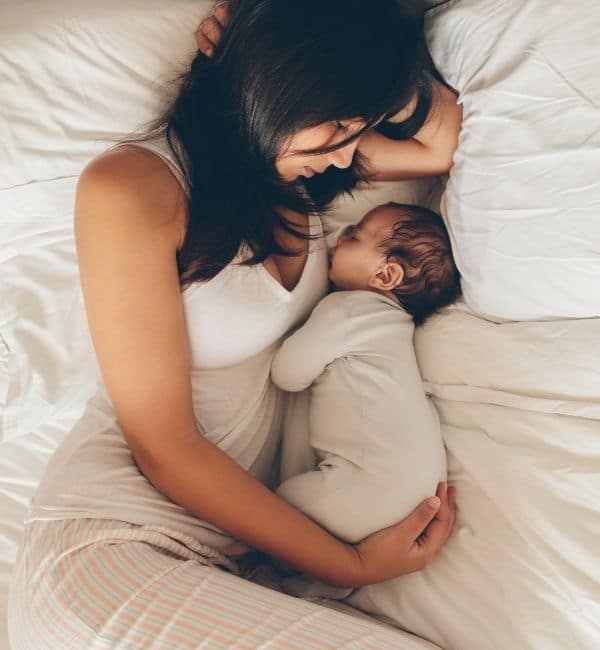 Benefits of breastfeeding
According to The Surgeon General's Call to Action, breastfeeding for a year provides many health benefits for infants including but not limited to protection from diarrhea, ear infections,; pneumonia, asthma, childhood obesity, and sudden infant death syndrome (SIDS). Economic benefits feature savings on infant formula for the first year of life estimated to be about $1,200-$1,500, and savings from reduced medical costs by breastfeeding for six months as estimated to be between three and 13 billion dollars for the United States (U.S).